The Great British tradition 'Afternoon Tea' deservedly has its own dedicated week, falling on the 10th-16th August 2020. To celebrate this fine occasion we've come up with some top tips for hosting your own wonderful afternoon tea party at home. Or if you fancy venturing out, some exquisite tea rooms in London that have reopened so you can experience a traditional afternoon tea spread.
Where did afternoon tea originate from?
Afternoon tea is a Great British tradition, introduced in England by Anna Maria Russell, the seventh Duchess of Bedford, in the year 1840. The Duchess found herself peckish in the gap between lunch and dinner, so began inviting her friends to indulge in tea, bread with butter and cake at Woburn Abbey. Continuing the practice upon returning to London, the 'Afternoon Tea' became an increasingly fashionable social event among the social hostesses of the upper classes. Tea rooms became all the rage by the 19th Century, where friends would get dressed up, meet and share gossip between four and five o'clock. This was one of the few respectable places for women to meet without a chaperone, so the afternoon tea took off.
What is afternoon tea?
Traditional afternoon tea consists of a tier selection of dainty sandwiches, scones served with clotted cream and preserves. Cakes and pastries are also served. Tea is poured from silver tea pots into delicate bone china cups.
180 years after the Duchess of Bedford's innovation, the pause for afternoon tea remains an elegant pastime. No wonder the award-winning Birchall Afternoon Loose Leaf Tea and is amongst Birchall's most drunk teas.
If you're hosting an Afternoon Tea party at home, you can sharpen your tea serving skills by learning how to make the perfect cup of tea to really wow your guests.
What is the best tea to have for afternoon tea?
We've paired some of our most popular teas with the perfect food offerings to ensure you serve a complimentary spread to your guests.
Birchall Virunga is our flagship Afternoon Tea and available in multiple formats. Light and refreshing this black tea would pair perfectly with a classic light sandwich filling, such as cucumber – well matched by the crisp, light and fresh flavours.
Another classic afternoon tea choice is, our Darjeeling, an exquisitely delicate orthodox tea that showcases the distinctive muscatel character of one of the world's most famous teas. Golden in colour it's infusion releases the pronounced, rich flavour and floral aroma with muscat grape notes that make it the perfect complement to a creamy dessert, such as a vanilla slice, cheesecake or even a creme brulee. It's the richness of the tea's flavour and the cream that work so well together, providing balance for the sweetness.
If earl grey is your go to tea, our Virunga Earl Grey Loose Leaf Tea pairs wonderfully with sweet, lemon flavouring. The natural sweetness of Earl Grey lends itself to pairing with many afternoon tea sweets such as lemon pies, custard tarts, shortbread or scones.
Or perhaps the Birchall Green Tea bursting with anti-oxidants is your preferred tea time beverage. Coronation Chicken: A well-loved favourite which is enhanced by Birchall's purifying and restorative Mao Feng. This tea makes a perfect palate cleanser, and the vegetative flavour of green tea helps to boost the richness of the filling.
Many people select herbal-infused teas because they are naturally caffeine-free; Camomile, Peppermint and Red Berry & Flower. These flavours pair wonderfully with afternoon tea sweets, especially scones and fruity confections.
What are the best accessories for afternoon tea?
Ensure you have the right tea accessories to host your guests, we recommend the UNITEA Cup and Saucer, with the matching UNITEA One Touch Teapot that can be used for loose leaf or tea bags, all beautifully presented on the natural wood UNITEA Nonslip Tray.
The best places to visit for afternoon tea in London
There are a wide selection of hotels in London and its surrounding areas offering the quintessential afternoon tea experience. Hotels that are open and are offering traditional afternoon tea, exclusively serving Birchall include The Royal Horseguards hotel (from £24.95 per person) and the Amba Hotel, Charing Cross (from £30.00 per person).
Other great tea experiences that have reopened and can be booked through their websites are: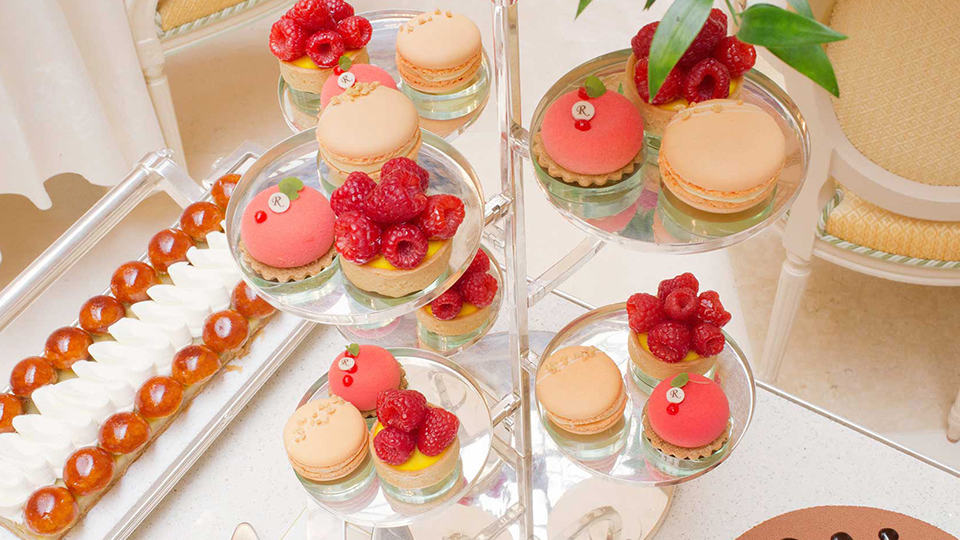 The Ritz – Priced from £53.50 per person. Served several times daily, "enjoy finely cut sandwiches, freshly baked scones with Cornish clotted cream and strawberry preserve, and a range of pastries and teacakes, which will be replenished on request whilst dining in The Palm Court."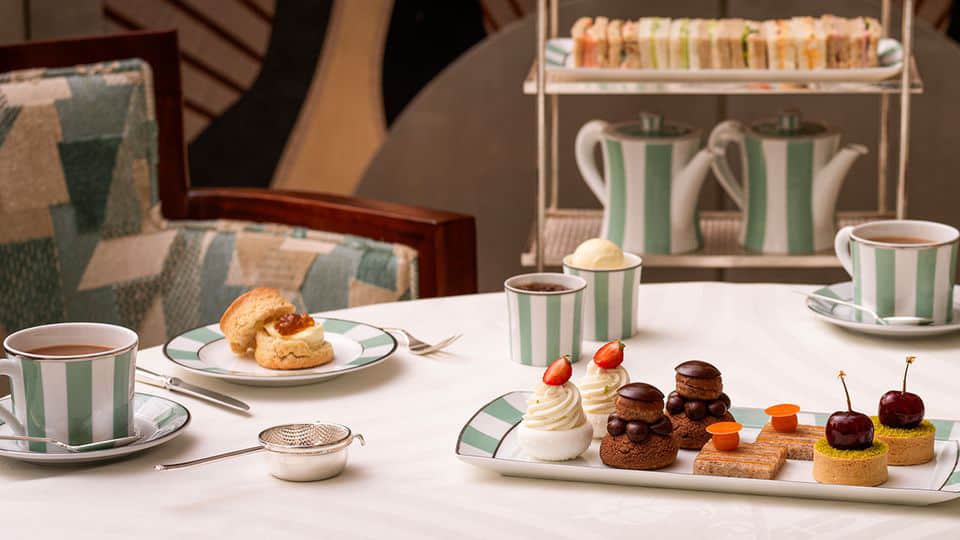 Claridges – Priced from £79.00 per person. Served daily, in the famous art deco Foyer & Reading Room at Claridge's. "As part of a 150-year-old tradition, you will be presented with finger sandwiches, scones served warm with jam and clotted cream, and freshly-baked sweet pastries, accompanied by your choice of 24 teas". Reopening 15th August 2020.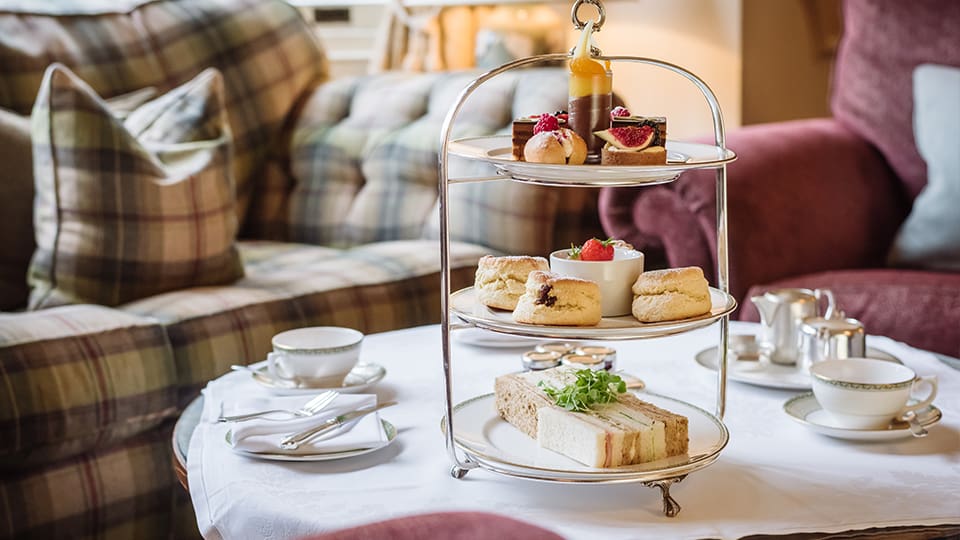 Elite Hotels – Priced from £23.40 per person in a range of their exquisite hotels, which include Ashdown Park, Luton Hoo, Tylney Hall and The Grand Hotel, Eastbourne . "Enjoy Cream Tea in the relaxed surroundings of our lounges. Our traditional Cream Tea includes freshly baked Scones with Strawberry Jam and Cornish Clotted Cream, accompanied by your choice of Teas and Coffees."
Afternoon tea rooms participating in the Eat Out To Help Out government scheme:
Harrods Tea Rooms – Priced from £20.00 per person. "The new Harrods Tea Rooms, temporarily relocated to the Ground Floor, Harrods chefs are bringing back a selection of favourites from the menu, and of course, our world-famous teas." Serving afternoon tea daily.
The Stafford Hotel Priced from £15.00 per person. Serving 2-7pm daily "the newly launched decadent afternoon tea at The Stafford London,takes you on a culinary journey around historic St James's and its secluded streets."
Whatever you choose to do, we hope you have a great Afternoon Tea Week, be sure to tag Birchall on Instagram, Facebook or Twitter – we would love to see how you spend it!