---
Join in the festivities this year by visiting one of the many wonderful Christmas Markets across the country. A wonderful festive family tradition, walking among the food stalls, sipping on mulled wine and trying to stay vertical on the Ice rink! We've featured a selection of great Christmas markets for you to enjoy. At Birchall we love tradition, family and great taste and a day at a Christmas market has them all!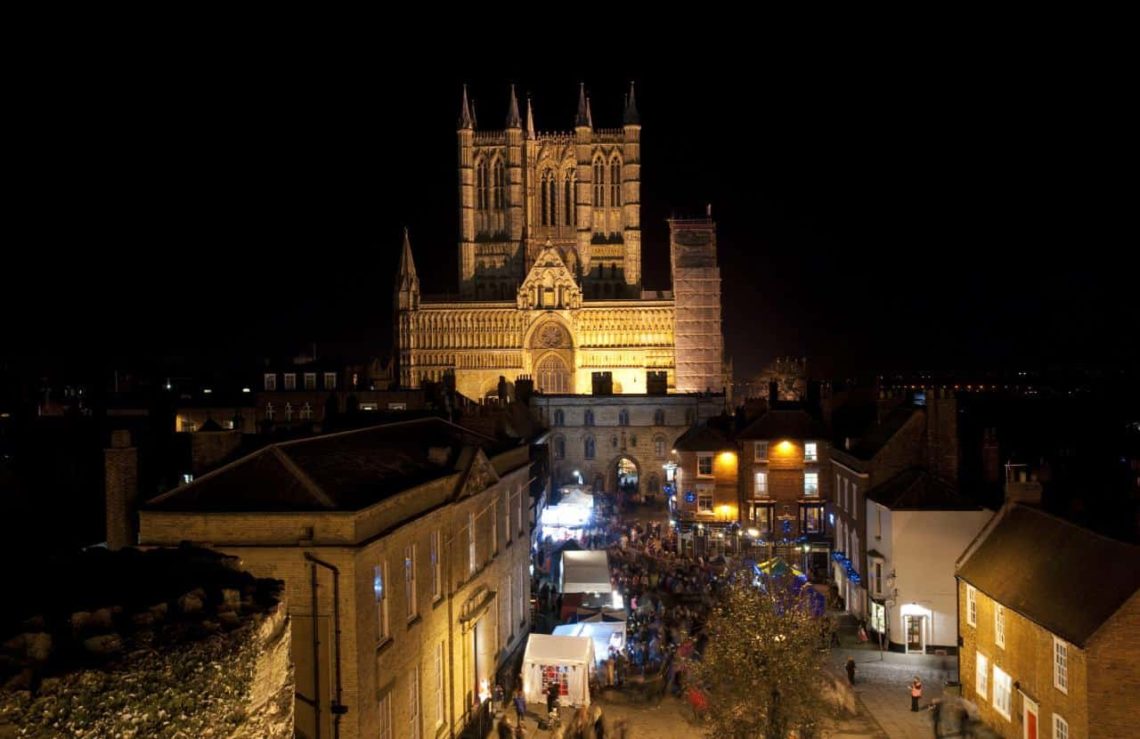 Lincoln
The oldest traditional Christmas market in the UK, Lincoln Christmas Market now helps more than 250,000 visitors get into the festive spirit.
Since its humble beginnings as a traditional German Christmas market in 1982 with just 11 stalls, the market has welcomed visitors from across the world to savour the atmosphere, enjoy the entertainment and browse more than 200 stalls nestled in and around the city's magnificent cathedral and castle.
Claire Thompson, Principal Events and Culture Officer at the council, said
"Lincoln's Christmas market is well-known for its festive feel, attracting thousands of visitors from around the world, and this year is going to be even more festive than before.
"Of course Santa and his sleigh will be flying in for the duration, so there's plenty for the kids to do as well.
This year, the market will run from noon on Thursday, December 4 until 7pm on Sunday, December 7. Find Out More: www.lincoln-christmasmarket.co.uk/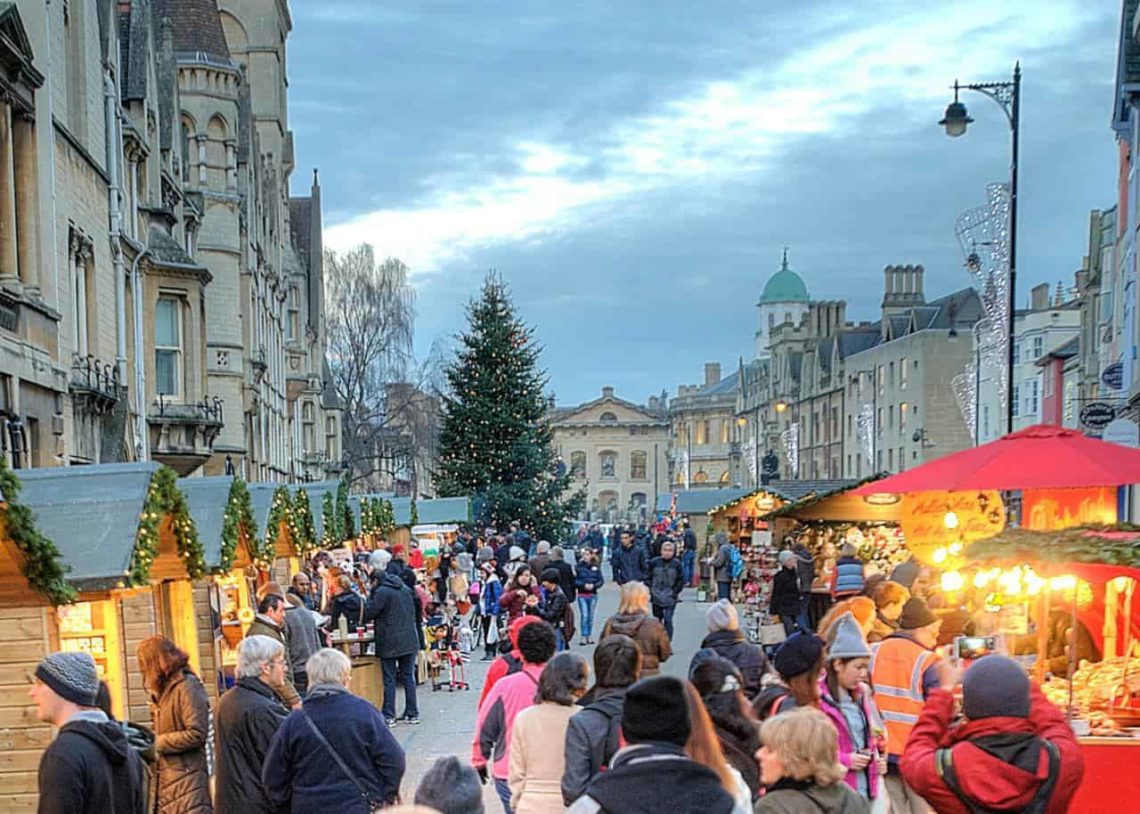 Oxford Christmas Market
The city of dreaming spires will again be filled with festive joy as the Oxford Christmas Market returns to the heart of the city on beautiful and historic Broad Street.
With the sound of choirs singing Christmas carols, market traders offering unusual and handmade gifts, colorful decorations brightening wooden stalls and the aroma of mulled wine and cinnamon drifting in the air – a visit to the Oxford Christmas Market is a truly magical Christmas experience. 
The Oxford Christmas Market runs from the 10th – 20th December. For more information visit http://www.oxfordchristmasmarket.co.uk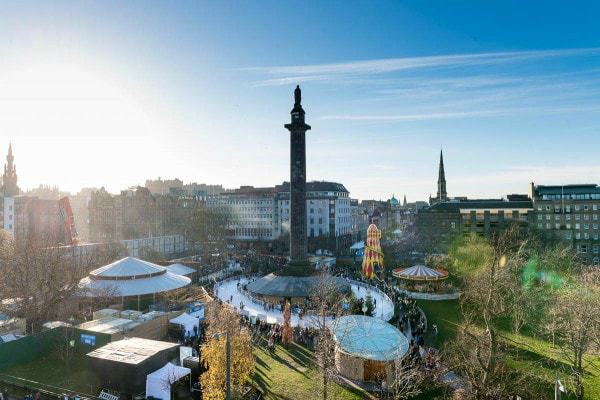 Edinburgh Christmas Market
Edinburgh's Christmas promises to deliver the biggest and brightest Christmas festival ever seen in Scotland and the rest of the UK. Building on last year's enormous success, and in the lead up to Christmas Day, this year's Festival will also see an expansion into other parts of the city centre and more free events than ever before.
One of the Major Highlights is the Virgin Money Street of Light. Launching on St Andrew's Day, up to 250,000 people will enjoy this new major free event for the Edinburgh's Christmas season with an architectural installation of 60,000+ lights stretching along the Royal Mile, from City Chambers to the Tron Kirk, set to music from Edinburgh choirs
Charlie Wood and Ed Bartlam of Underbelly said: "This Christmas is all about lighting up Edinburgh. We're very excited to be bringing the Street of Light and extending the success of Edinburgh's Christmas into the Old Town and we're delighted that the Edinburgh Festival Chorus, the Edinburgh Royal Choral Union, the Edinburgh Gay Men's Chorus and the Edinburgh Police Choir will be providing the music. It's a free event for up to 5,000 people a show, 250,000 in all. We hope it will show one of Scotland's most famous streets in a whole new light and bring the whole community together to celebrate Christmas.
Edinburgh Christmas runs from 20th Nov – 4th Jan. For more visit: http://www.edinburghschristmas.com
Manchester Christmas Market
Manchester's award-winning Christmas Markets returns this winter offering mouth-watering international food, drinks and delicately crafted Yuletide gifts in the heart of this buzzing city.
With more than 300 beautifully festooned stalls and chalets spread across the city centre, the Christmas Markets are free and accessible to all.
Soak up the atmosphere and follow the market trail as it winds through the city centre, tempting you with gifts, crafts, jewellery, clothes and toys. European and local producers offer everything from fine amber jewellery, handcrafted leather bags and top-quality bonsai trees, to handmade Belgian kitchenware, framed photo prints and French soaps.
Make a date in your diary the Manchester Christnas Market runs from the 14th Nov – 21st Dec. For more visit http://www.manchester.gov.uk/info/500241/christmas_markets
Winchester Christmas Market
Now in its tenth year and recognised as one of the best in Europe and renowned for its spectacular location, the Winchester Cathedral Christmas Market brings high quality exhibitors, wonderful Christmas gifts and an abundance of festive foods.
The Christmas Market is inspired by traditional German Christmas markets and attracts more than 350,000 visitors each year. The pretty wooden chalets are situated in the Cathedral's historic Close surrounding an open-air real ice rink. All our exhibitors have been hand-picked for their interesting, high quality and unique products many of which can't be bought on the high street.
The 2015 Christmas Market will be running from Thu 19 Nov to Tue 22 Dec. Many of the exhibitors will be attending for the full 34 days but some will only be there for the first 14 days with new exhibitors filling the chalets for the last 14 days.
For more visit http://www.winchester-cathedral.org.uk/events/christmas-market/
For more great Christmas content and promotions follow us on our social channels!