---
As our great British summer time continues, we're celebrating some of the wonderful events you can attend. Although our weather has yet to sparkle, the events carry on regardless, in that time honored British fashion. Following a slightly damp Royal Ascot, Birchall Tea now moves west to Oxfordshire, delighted to be supplying tea for this most wonderful of outdoor live concerts at the historic Blenheim Palace.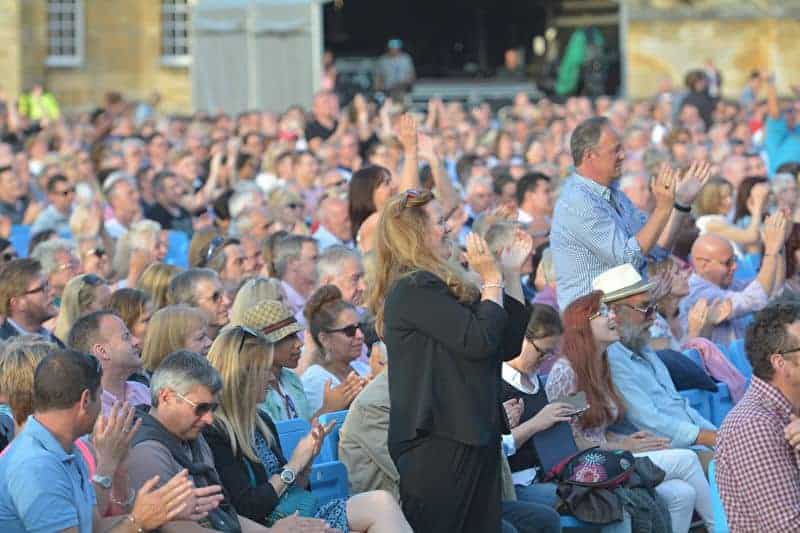 Nocturne is turning The Great Court at Blenheim Palace into a grand arena. Over four nights they're inviting world-class acts, building a stage and putting out 10,000 seats to bring live music back to the palace after a decade long hiatus.
On Thursday 23rd June, you can see legendary composer Ennio Morricone. Ennio has composed over 500 scores for cinema and television and welcomes over 200 singers and musicians on stage to play his scores.
On Friday the stage welcomes The Corrs to play their classic hits and new songs from their triumphant new album 'White Light'.
On Saturday, The Royal Philharmonic Concert Orchestra, plus guest vocalists, will perform an explosive program of classic Bond music to leave you shaken, not stirred!
On Sunday the legendary, multi-award-winning, pianist, singer and songwriter Elton John and his band will close the concerts with a spectacular show.
We look forward to welcoming you to the palace and remember as the evening begins to cool, we'll be on hand to supply a warming tea to make you as comfortable as you can be.
For more information and tickets please visit http://www.nocturnelive.com
Tea With A View Competition 
We're delighted to be supplying tea at Blenheim Palace and we're offering you the chance to win a case of Birchall Tea! Simply find our Birchall Tea at the event and share a picture of you with the cup @birchalltea and the hashtag #TeaWithAView on Twitter, Instagram, or Facebook. Good Luck!