---
We've teamed up with Cornish Artist, Alice Hole to celebrate her work and understand what it is about Cornwall that inspires her so much and why she she's so happy to now call it home…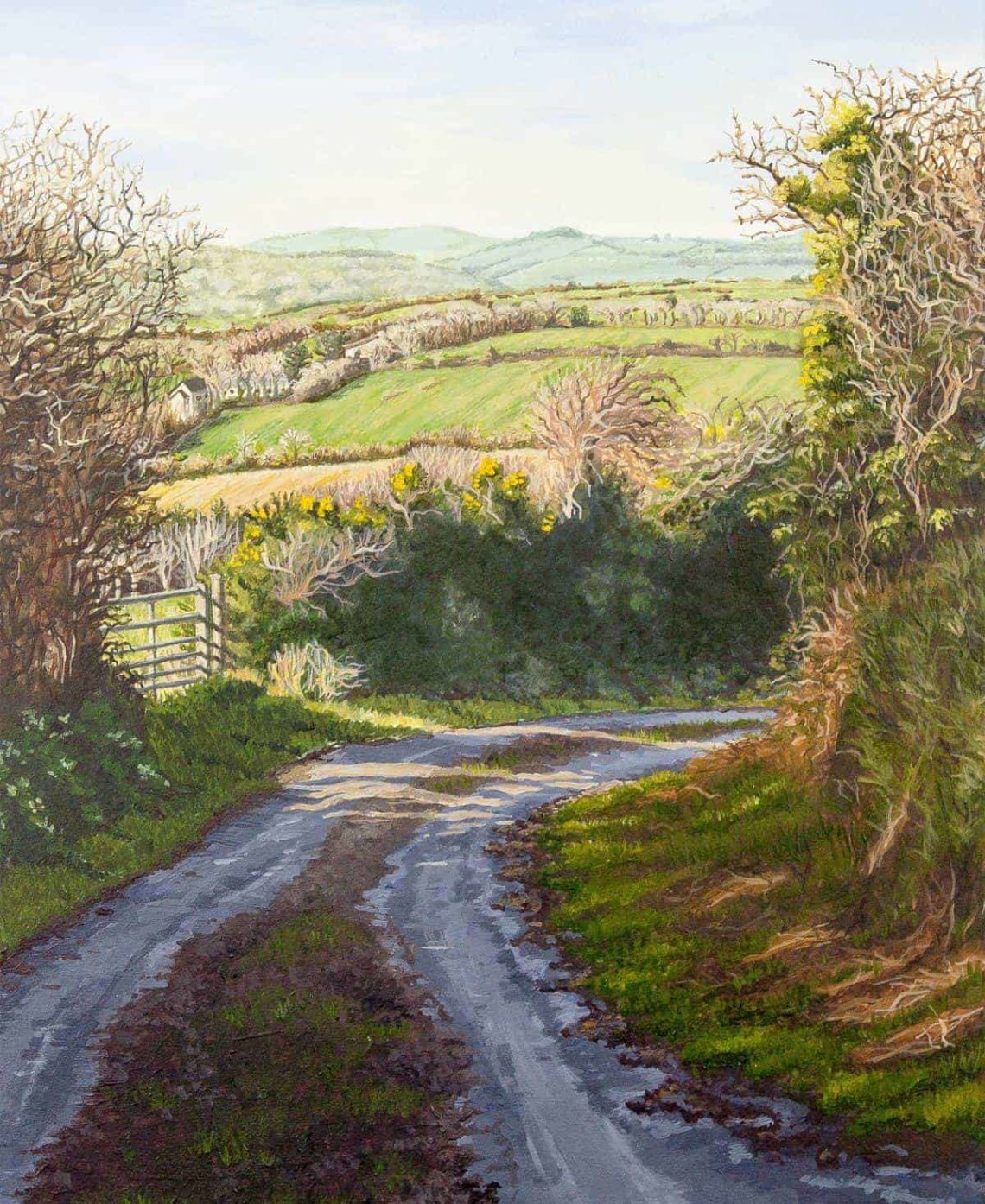 As an artist, I can't help but be constantly inspired by my surroundings here in Cornwall. I love the beautiful landscapes which change with the seasons, dramatic coastlines with vast skies and rolling turquoise seas and the historic mining towns with their quirky architecture and meandering lanes.
Having studied a degree in metals and textiles at Manchester Metropolitan University, I returned to my first love of drawing and painting. This really began to develop after moving to Helston, 'The Gateway to The Lizard' deep in the heart of south west Cornwall 3 years ago. I love to draw and paint detailed scenes depicting little corners of Cornwall which may have been overlooked. I like to see what others may have missed and show the character of this fabulous county.
My aim is to make people feel a part of my artwork so that they can almost 'walk into' a drawing or painting, imagining what's just around the corner. Cornwall is full of little twisting lanes or 'opes' as they are called which have so much character and atmosphere. You will often see me out and about exploring different areas of Cornwall, wandering through these pathways to see where they will take me!


Artists have always been drawn to the pure, clear light in Cornwall and as a result numerous artists have chosen to live here. Newlyn and St Ives have, for many years, been home to many artist schools and galleries and I love to visit these galleries, to be inspired by their work. You can't help but be surrounded with art of all genres in Cornwall and it really gets your creative juices flowing!
Since moving to Cornwall, my family and I have enjoyed many aspects of this fantastic county. We have experienced some of the best locally produced food and drink that we have ever tasted. In almost every town there are regular local farmers or fish markets so it is so easy to eat fresh, local produce. We have eaten at many local restaurants and the quality is amazing without paying London prices.


Although Cornwall is perceived as a much quieter area of the country, I can vouch for the fact that there is always plenty to do! The towns and villages here are full of community spirit and heart. There are many thriving local pubs which often host local music nights, pub quizzes etc. not to mention their excellent local ales! Most towns and villages have various festivals and events through the year. Living in Helston we love going to 'Flora Day', an event to welcome in the spring at the beginning of May, which attracts thousands of people to watch the townsfolk dancing through the decorated streets and shops.
Although born and brought up in the South East of England, Cornwall is very much my home now, and I hope that everyone gets an opportunity to visit this beautiful and unique county full of friendly people and breath-taking views.
---
Thank You Alice! Alice's work can be seen here:
The Lizard Art Cooperative's Stableyard Gallery, Trelowarren , TR12 6AF
Pictures and Things Gallery, Helston, TR13 8RB