---
William Wordsworth is one of Britain's best-loved poets, his thoughts and writing about man, nature and society are as relevant today as they were the day he wrote them. At Birchall we believe in celebrating and learning from our history, this approach is at the heart of how we've developed over 5 generations of Tea blending.
As part of our Birchall's Britain North West series we recommend discovering Wordsworth's amazing life by visiting Dove Cottage and explore the riches of the Wordsworth trust collection in the museum situated in the heart of the wonderful Lake District.
Dove Cottage
It was in this little cottage, at times 'crammed edge full' with people, in the heart of the remote Lake District, that William Wordsworth wrote some of the greatest poetry in the English language and Dorothy kept her famous 'Grasmere Journal', now on display in the Museum.
William came across his first Grasmere home by chance as he and his brother John walked along this lane with his fellow poet Samuel Taylor Coleridge in late 1799. He and his sister Dorothy moved in just a few weeks later. It was to be Wordsworth's home for the next eight years. In 1802 William married Mary Hutchinson and three of their five children were born here.
Step into Dove Cottage to get a sense of that time: stone floors, dark panelled rooms, glowing coal fires and the family's own belongings. Little has changed in the house since the Wordsworths lived here.
Stroll in the Dove Cottage garden, a place of refuge, meditation and inspiration. Here they planted flowers and vegetables, watched birds and butterflies and, most importantly, read, talked and wrote poetry.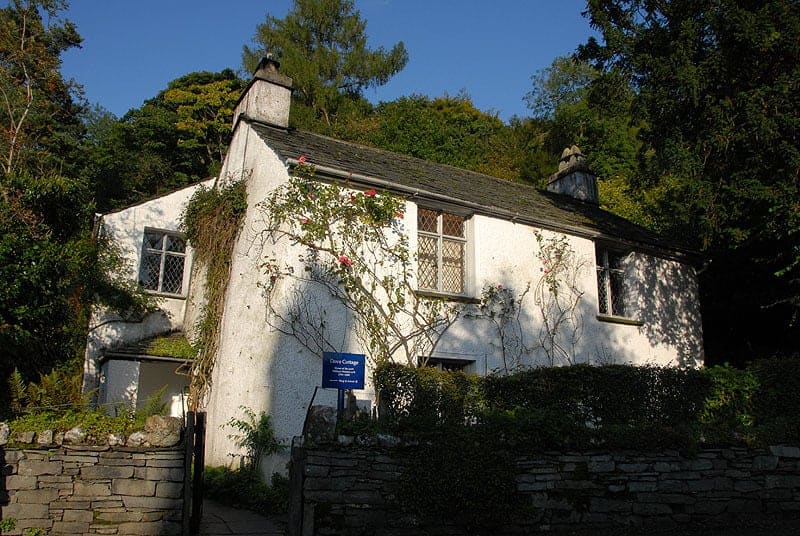 The Wordsworth Museum
The Wordsworth Museum is next door to Dove Cottage and there you will discover the greatest collection of Wordsworth's letters, journals and poems in the world.
Seeing these handwritten words, you can picture Wordsworth at work in Dove Cottage, transferring his ideas into words and onto paper, and witness his never-ending search for perfection.
Objects, maps, pictures and interactive displays will also help you to track the adventures that shaped Wordsworth's life, thoughts and inspirations.
For more information visit https://wordsworth.org.uk/home.html