The UK's First Fully Solar Powered Tea Factory
Our new state of the art tea factory in Wiltshire generates twice the electricity in needs – putting power back into the National Grid
Solar Powered Tea Factory
At Birchall, we have always taken our responsibilities to the environment very seriously and are committed to continually reducing the impact of our company's trading activities upon it.
Our Birchall Tea Factory in Amesbury, Wiltshire reflects this commitment – it is the UK's first solar-powered tea factory and its roof-top solar installation features more than 460 solar panels, which are capable of generating all the clean renewable electricity for our on-site operations.
In May 2020, we achieved the Carbon Neutral International Standard which means that all Birchall Tea products are now 100% Carbon Neutral.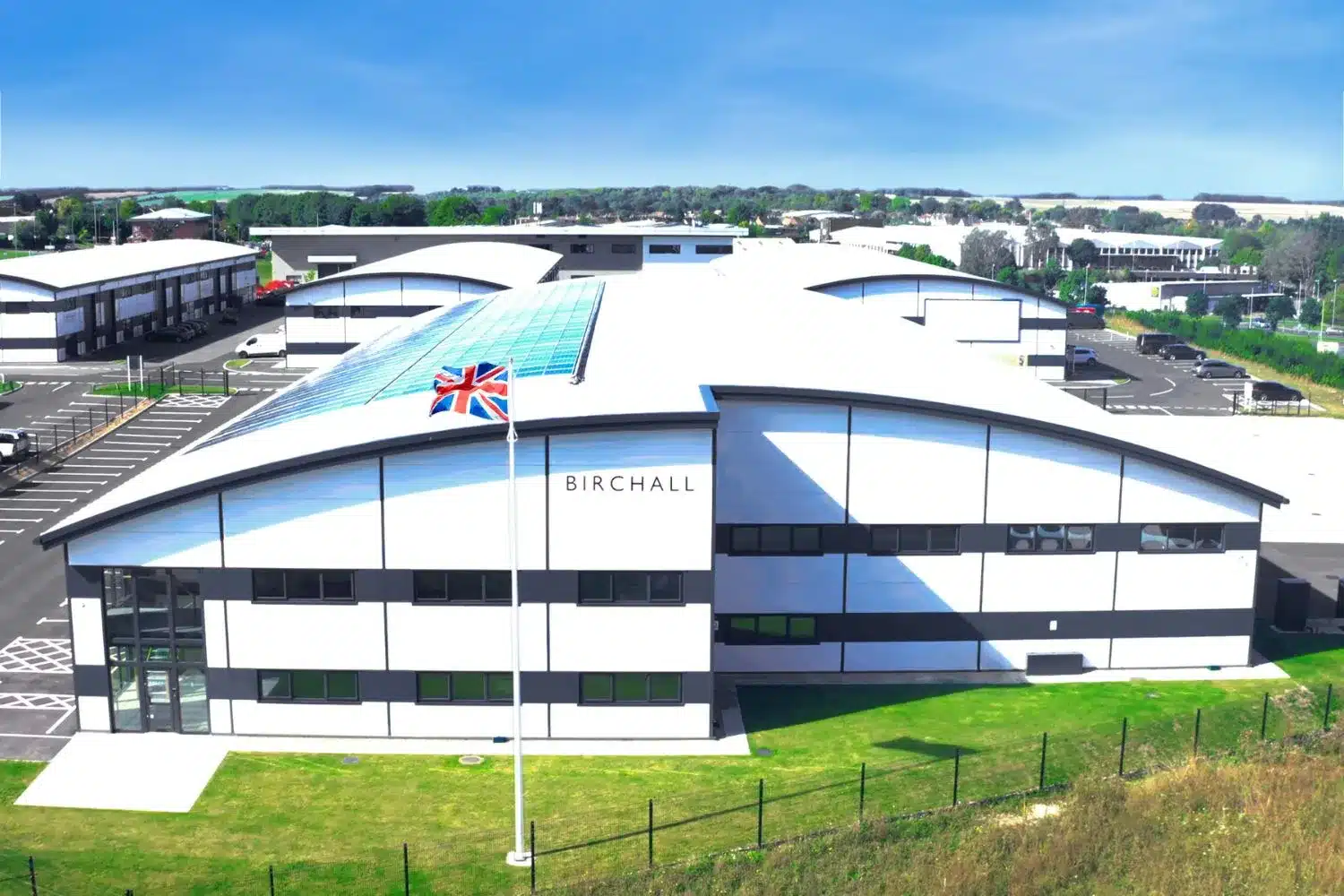 Above and Beyond: The Birchall Tea Factory's rooftop solar installation features more than 460 solar panels
Reducing Single-Use Plastic
Where possible, we are reducing excess and single use plastic from our supply chain and we are reviewing individual product components on a continual basis. Where appropriate we will be replacing them with renewable alternatives within the next 6-12 months. One recent change we have made is the introduction of inner bags across our speciality Prism™ Tea Bags range which is made from renewable cellulose and certified industrial and home compostable. Another is the introduction of tea bag envelopes which are made from a substrate which can also be disposed of through food waste systems.
The majority of our tea bags – including our plant-based Prism™ Tea Bags and string and tagged tea bags – are plastic-free and fully biodegradable.
To learn more about Sustainability & Our Teas click here.