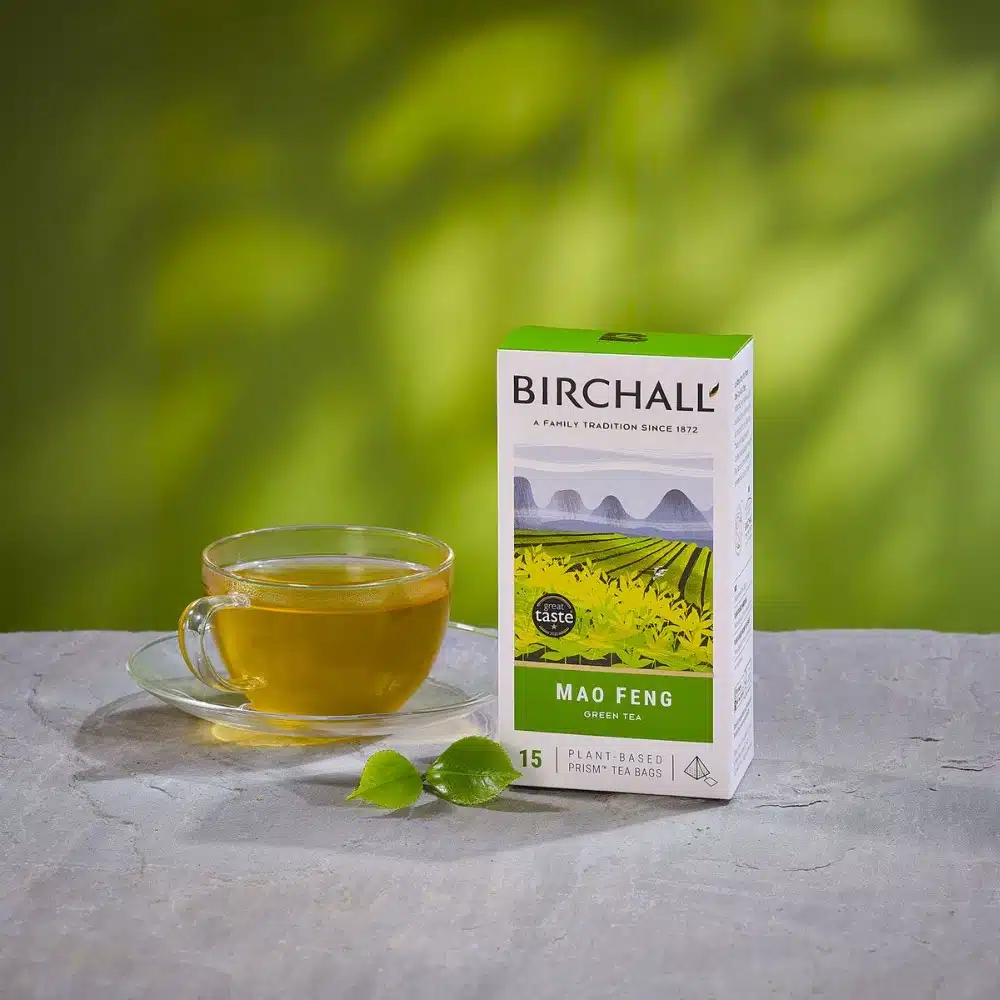 Birchall Mao Feng is a pure green tea sourced from China where the best very best green teas are found. This cleansing whole leaf green tea brightens up when infused, producing a smooth fragrant taste that characterise a true traditional Mao Feng
How do you take your tea?
About Mao Feng

Sustainability

How To Brew

Ingredients
For centuries green teas have been revered across the Far East and are a rich, natural source of anti-oxidants. Crisp and refreshing, Birchall Mao Feng invigorates your senses with a bright taste of summer.
In our pursuit of quality we have expertly sourced a traditional, whole leaf Mao Feng. Its dark green leaves brighten when infused to produce a shimmering, clear, yellow colour with an initial smoothness, which evolves into the more complex, fragrant notes that characterise this famous green tea. Our purifying and restorative Mao Feng is a celebration of this special green tea. Enjoy as part of your wellness routine.
Sustainability
This product is 100% Carbon Neutral and our plant-based tea bags are biodegradable which can be industrially composted.
For full information about sustainability and this product's packaging please click here
Recommended Preparation
Recommended Brew Time: 3 minutes
Recommended Brew Temperature: 80°
Storage Advice: Store in a cool, dry place away from strong aromas
For best results use BRITA filtered water
Ingredients
This green tea includes: