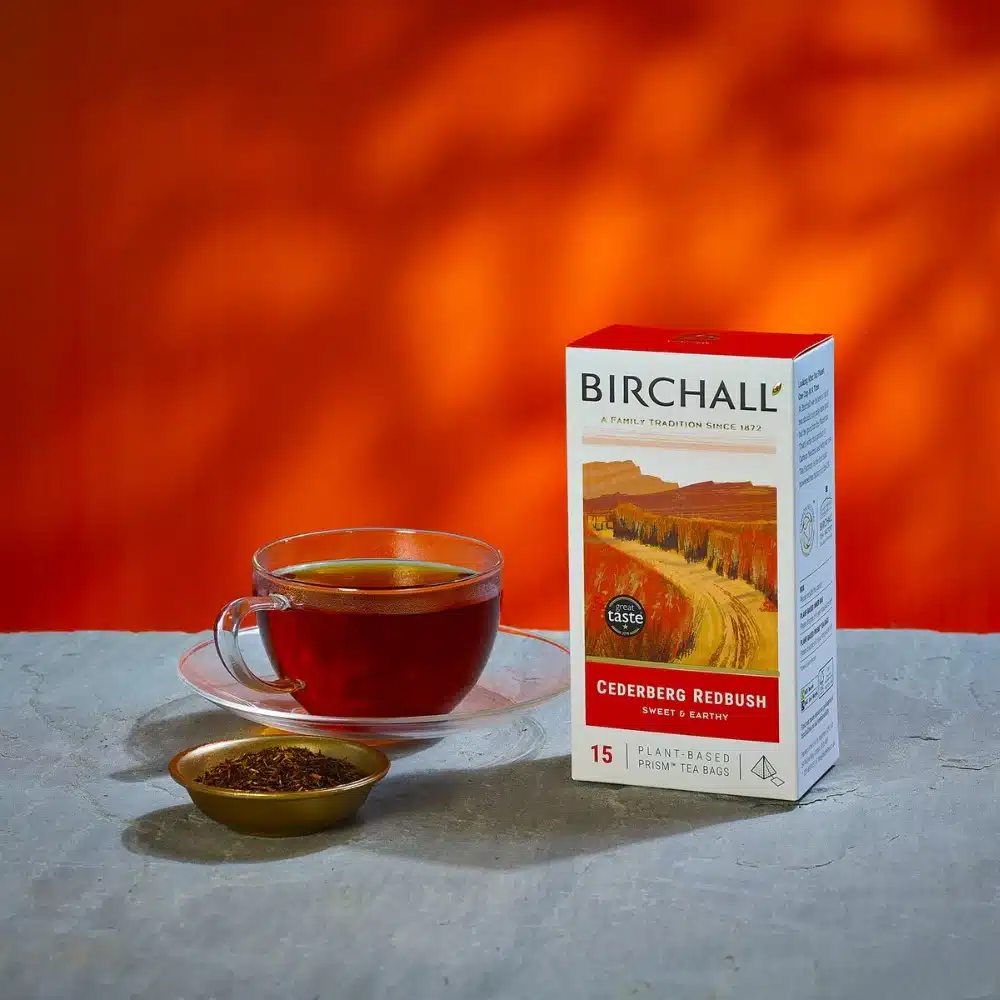 Cederberg Redbush
Sweet & earthy

Birchall Cederberg Redbush is a classic red rooibos tea made from the soft needle- like leaves of the wild South African plant. Our single origin redbush produces a gentle hydrating infusion that is naturally caffeine free, making it a light and healthy way to lift your day.
How do you take your tea?
About Cedarberg Redbush

Sustainability

How To Brew

Ingredients
Redbush or rooibos, as it is often called, is a sweet and earthy drink made using the leaves of the Aspalathus linearis plant. In our pursuit of quality we have expertly sourced the best grade rooibos of all from the majestic Cederberg Mountains in South Africa's West Cape Province and this produces an infusion of deep red colour with a soothing aroma and clear, naturally sweet taste. Birchall Cederberg Redbush is a lovely alternative for those looking to cut down their caffeine intake.
Sustainability
This product is 100% Carbon Neutral and our plant-based tea bags are biodegradable which can be industrially composted.
For full information about sustainability and this product's packaging please click here
Recommended Preparation
Recommended Brew Time: 3 minutes
Recommended Brew Temperature: 100°
Storage Advice: Store in a cool, dry place away from strong aromas
For best results use BRITA filtered water
Ingredients
This infusion includes: