All Our Tea Bags and Packaging is Plant Based
It's our mission to share with the World the best tasting, sustainable tea. We're proud that all our tea bags are plastic free
Ethical Tea Bags
At Birchall, we have always taken our responsibilities to the environment very seriously and are committed to continually reducing the impact of our company's trading activities upon it. As part of this ongoing commitment, we are a long standing member of the Ethical Tea Partnership and have offered both Fairtrade and Rainforest Alliance Certified Teas within our product range for nearly 10 years. In the last few years, there has been considerable focus in the media – on TV programmes such as the BBC's Blue Planet II and War on Plastic with Hugh Fearnley-Whittingstall – on the negative impact plastic and disposable packaging can have on the environment. This has prompted questions about our tea bags from some of our eco-conscious customers, who are looking to cut down on plastic pollution and, consequently, we would like to share the following information relating to the different tea bags that we offer.
Our Plant-Based Prism™ Tea Bags
All of our award-winning teas are available in plant-based Prism Tea Bags, which are made from a biodegradable plant starch called "SoilOn", which originates from plants. This means that they will break down under certain environmental conditions and degrade most quickly (within 12 weeks) when disposed of through an industrial food waste system. We therefore strongly recommend that you find out from your local council if it offers a food waste recycling collection service in your area and if so, discard them using this.
We also offer our Prism Tea Bags in Envelopes. This individually-wrapped format is ideal for caterers and foodservice professionals as the sachets lock in freshness and optimise taste and, also, protect the Prism Tea Bags inside from compromising external environmental factors such as light and strong aromas. We have been able to source a new alternative plant-based material for our Envelopes and will use this on all production runs going forwards.
Our Prism Tea Bags are now also 100% Carbon Neutral too!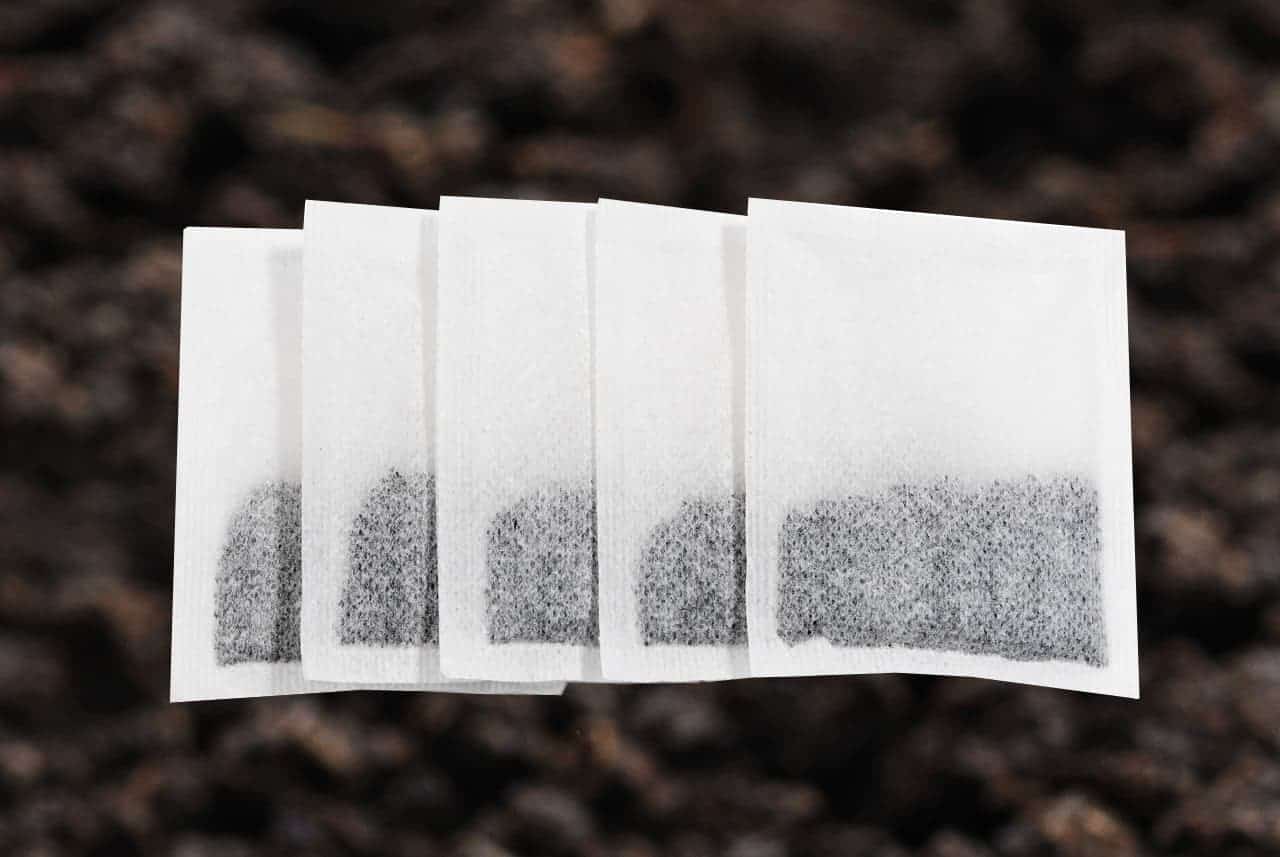 Our Everyday Tea Bags
Our superior large Everyday Tea Bags are now made from a newly-developed plant-based tissue that is 100% renewable and entirely free from oil-based plastic. This means that our Everyday Tea Bags are now fully compostable and, like our Prism™ Tea Bags, will biodegrade, as long as you dispose of them through your food waste.
As with all our products, these are 100% Carbon Neutral too!
Our Plastic-Free Tagged Tea Bags
Our popular String & Tag Tea Bags are also made from a blend of Abaca and other cellulosic fibres and are therefore plastic free.
As with our Prism Tea Bags, we also offer our Tagged Tea Bags in individually wrapped envelopes, which are ultra-hygienic and ideal in self-service catering environments as they preserve the flavour of the tea bags.
We have now been able to source an alternative plant-based biodegradable material to make these sachets. The switch over to the new packaging material started in November 2019 and is being rolled out across our range.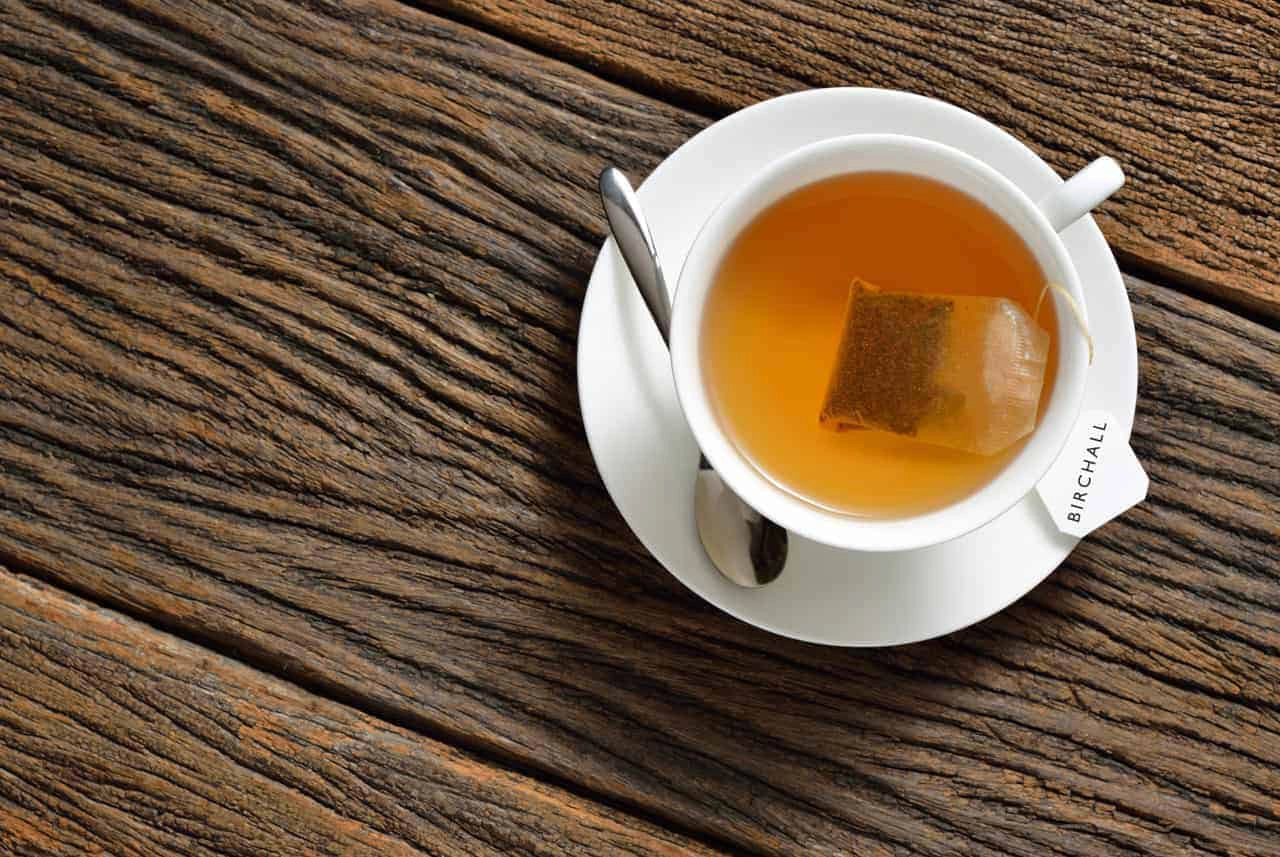 Our New Solar Powered Tea Factory
Just a short drive from fabled Stonehenge, our new purpose-built tea factory and warehouse in Amesbury, Wiltshire is a fully solar powered production facility and – in a UK tea company first – the 32,000 square ft factory's roof-top solar installation features more than 460 solar panels, which are capable of generating all the clean renewable electricity for our on-site operations. This, in addition to Air Source Heat Pumps, will efficiently enable us to produce more electricity than our factory uses.
We're very proud of our new solar powered Tea Factory which, we hope, sets a new standard for sustainability.
Further Reading: