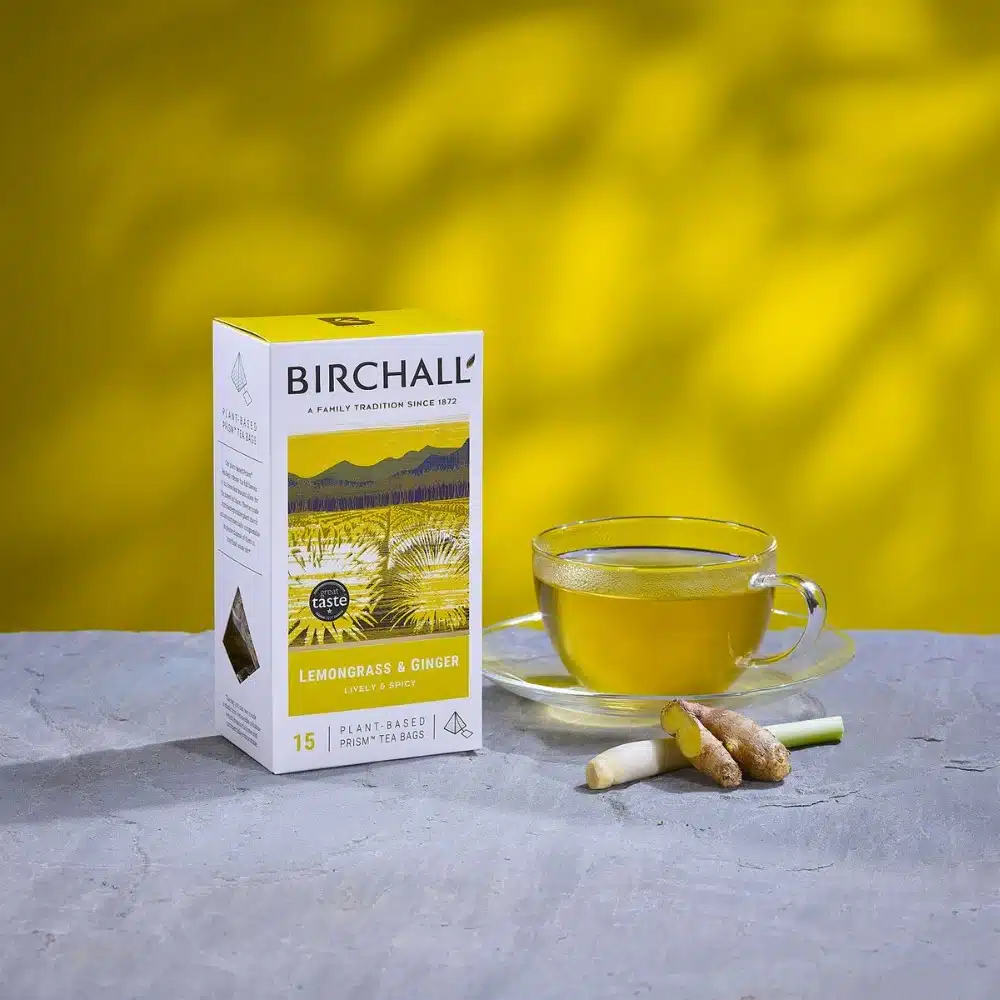 LemonGrass & Ginger
Lively & Spicy

Birchall Lemongrass & Ginger is a warming herbal tea made from pure lemongrass and spicy ginger pieces. This uplifting infusion tastes zesty yet smooth, with a citrus aroma. Perfect to enjoy throughout the day since it's caffeine free.
How do you take your tea?
About Lemongrass & Ginger

Sustainability

How To Brew

Ingredients
Our pursuit of quality ensures only the most elegant batons of lemongrass and delicate cuts of ginger pieces have been used in this blend and it is these that give Birchall Lemongrass & Ginger its woody citrus aroma, light yellow liquor and lively uplifting character.
The reputed digestive benefits of ginger root and the soothing properties of lemongrass combine perfectly in this delightfully zingy infusion. Lively, spicy and naturally caffeine free.
Sustainability
This product is 100% Carbon Neutral and our plant-based tea bags are biodegradable which can be industrially composted.
For full information about sustainability and this product's packaging please click here
Recommended Preparation
Recommended Brew Time: 3 minutes
Recommended Brew Temperature: 100°
Storage Advice: Store in a cool, dry place away from strong aromas
For best results use BRITA filtered water
Ingredients
This infusion includes:
Lemongrass
Ginger
Lemon Myrtle
Lemon Peel
Liquorice Root