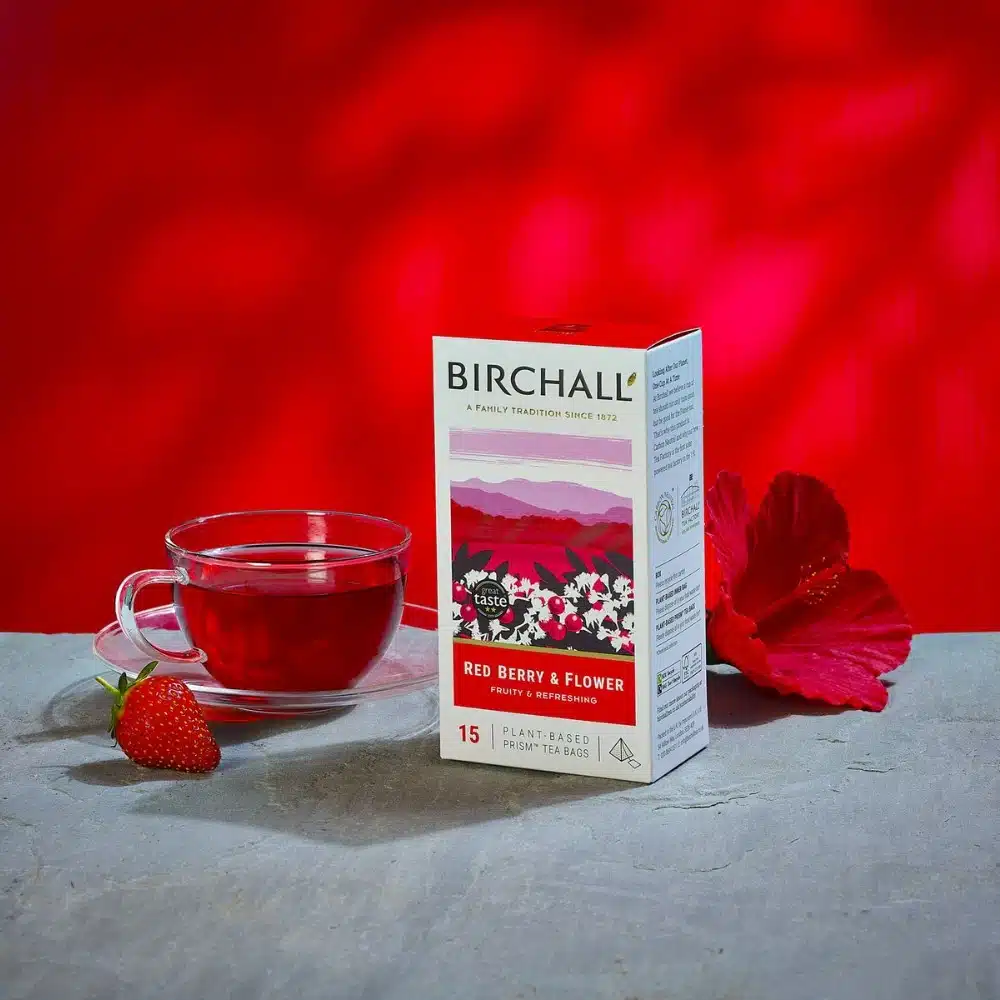 Red Berry & Flower
Fruity & refreshing

Birchall Red Berry & Flower is a luxuriously smooth blend of sweet red berries and refreshing hibiscus. This intense fruity combination perfectly balances the tart taste of blackcurrants with real juicy strawberry pieces. A lovely refreshing infusion that's always caffeine free.
How do you take your tea?
About Red Berry & Flower

Sustainability

How To Brew

Ingredients
This full flavoured red fruit tea is a plentiful source of anti-oxidants and is naturally caffeine free, so you can enjoy it at any time of day. Our pursuit of quality ensures we have expertly balanced the sweet taste of strawberry in this infusion with the richer, distinctive notes of elderberry and hibiscus flower. It is these ingredients which combine perfectly to give Birchall Red Berry & Flower its deep, rich ruby-red liquor, lush, candied aroma and intense, fruity flavour. It really is perfection to a tea and we look forward to you enjoying it as much as we do.
Sustainability
This product is 100% Carbon Neutral and our plant-based tea bags are biodegradable which can be industrially composted.
For full information about sustainability and this product's packaging please click here
Recommended Preparation.
Recommended Brew Time: 3 minutes
Recommended Brew Temperature: 100°
Storage Advice: Store in a cool, dry place away from strong aromas
For best results use BRITA filtered water
Ingredients
This infusion includes:
Hibiscus Flowers
Currants
Elderberries
Flavour
Strawberries