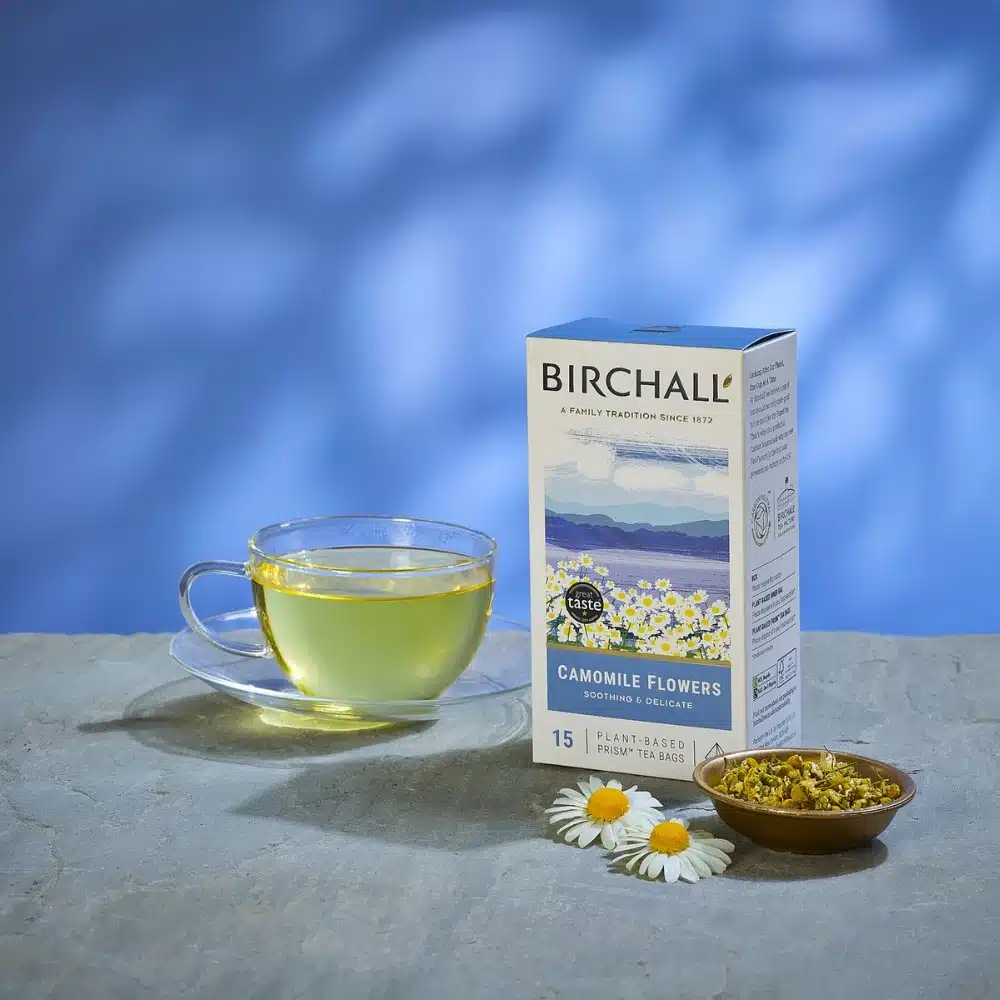 Camomile Flowers
Soothing & Delicate

This classic herbal tea is made from the scented flowers and leaves of the wild camomile plant. We only select the finest, whole camomile flowers for this blend. So sit back and enjoy some downtime with the bright mellow taste of Birchall Camomile.
How do you take your tea?
About Camomile Flowers

Sustainability

How To Brew

Ingredients
A single cup of our smooth and soothing herbal infusion helps you unwind, making it perfect for those moments of carefree relaxation. Camomile has long been prized for its calming properties and is believed to restore natural balance. Soothing and delicate, aiding digestion and helping you relax. Once steeped, these create a clear yellow infusion, with gentle apple notes and a mellow, sweet taste.
Sustainability
This product is 100% Carbon Neutral and our plant-based tea bags are biodegradable which can be industrially composted.
For full information about sustainability and this product's packaging please click here
Recommended Preparation
Recommended Brew Time: 3 minutes
Recommended Brew Temperature: 100°
Storage Advice: Store in a cool, dry place away from strong aromas
For best results use BRITA filtered water