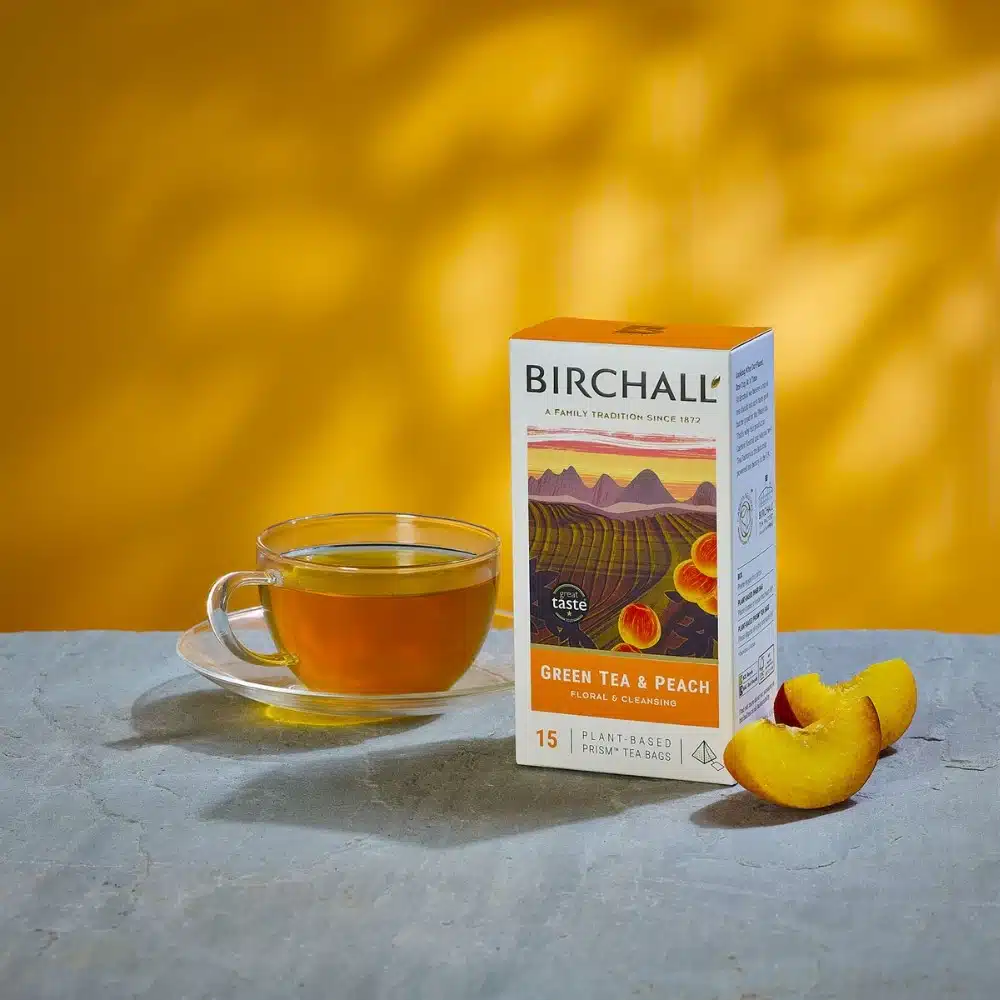 Green Tea & Peach
Floral & Cleansing

Birchall Green Tea & Peach is a scented green tea, blended with real peach pieces and marigold flowers. The beautifully juicy peach pieces come alive while infusing with our Chinese green tea, producing a sweet yet fragrant taste that can be enjoyed all day long.
How do you take your tea?
About Green Tea & Peach

Sustainability

How To Brew

Ingredients
This full flavoured aromatic green tea is bursting with juicy peach whilst also being a plentiful source of anti-oxidants, making it wonderful for when you feel like something fruity that can be enjoyed throughout the day. Once steeped in hot water, our vibrant green leaves unfurl to produce a deep yellow infusion with a sweet fruity fragrance that is smooth, light and rounded with delicate floral notes. Birchall Green Tea & Peach is floral, cleansing and rich in anti-oxidants. It really is perfection to a tea and we look forward to you enjoying it as much as we do.
Sustainability
This product is 100% Carbon Neutral and our plant-based tea bags are biodegradable which can be industrially composted.
For full information about sustainability and this product's packaging please click here
Recommended Preparation
Recommended Brew Time: 3 minutes
Recommended Brew Temperature: 80°
Storage Advice: Store in a cool, dry place away from strong aromas
For best results use BRITA filtered water
Ingredients.
This infusion includes:
Green Tea
Natural Peach Flavouring
Marigold Flowers
Peach Pieces