For a truly traditional afternoon tea experience you may wish to brew your favourite cup of tea with loose leaf tea. This form of tea brewing provides great satisfaction as the leaves begin to infuse with the warm water, creating a rich and inviting cup of tea. In our pursuit of quality we ensure that all leaves are only ever hand plucked. The leaf, bud and tender stem are carefully pinched together resulting in the perfect pick, allowing you to discover new heights of flavour. In order to make tea with loose tea leaves, you need to allow the partially broken tea leaves to brew until they expand and engage with the hot water. You can produce this result with a traditional tea strainer, or look to purchase a teapot from our Tea Accessories selection with the option of a strainer built in.
What you will need:
• Boiling water
• Approx. three grams of loose tea leaves for every 180ml of boiling water you intend to use
• A tea strainer
The art of making loose leaf tea
1. Firstly, you need to ensure that you heat the water to boiling point (100 degrees).
2. Now measure out roughly 3 grams of loose tea leaves per 180ml of water. Most standard teacups will hold around 180ml of tea, if you are looking for a more substantial cup of tea in a mug, simply double the amount of loose tea leaves and this will provide the necessary strength and colour.
3. Spoon the loose tea leaves into the strainer and leave them to brew for roughly three minutes. We recommend experimenting with the brew time to determine your favourite flavour and colour.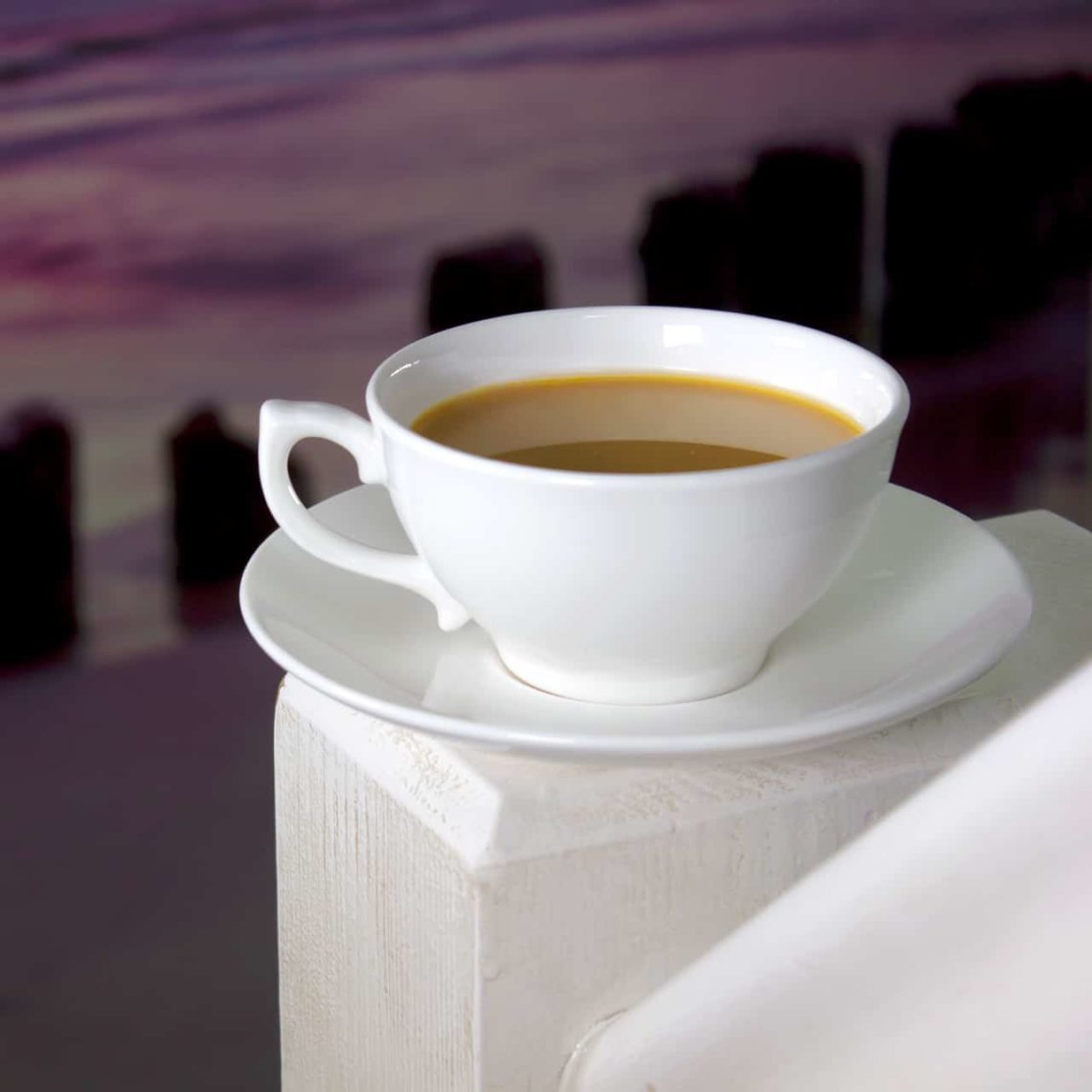 In order to enjoy the best tea tasting experience possible, we would recommend using BRITA filtered water. The use of a BRITA Filter Jug ensures you achieve the best results with our tea and infusions every time. We wish you all the best with your tea brewing endeavours and you can browse our selection of loose leaf in our online tea shop here.