---
We are excited to announce that Birchall Tea are partnering with the recently launched Supper Club at the Dulwich Picture Gallery. The Gallery is about to embark on an exciting programme of events celebrating the tastiest, local, seasonal produce and interesting food and drink combinations.
On the 14th April, Birchall Tea and the Café Team will co-host a dinner, which will bring together some fantastic food and tea pairings, complemented by a delicious wine flight.
At the event you will get the chance to hear the fascinating story of how our tea is grown, sourced and selected and how we continue the unbroken tea tradition created by Birchall Graham that gives our teas their distinct flavour. Best of all you will be able taste our award-winning collection of teas and infusions.
See the delicious menu featuring our famous teas as pairings and further information below for how to get yourself a table at what will no doubt be a fantastic occasion.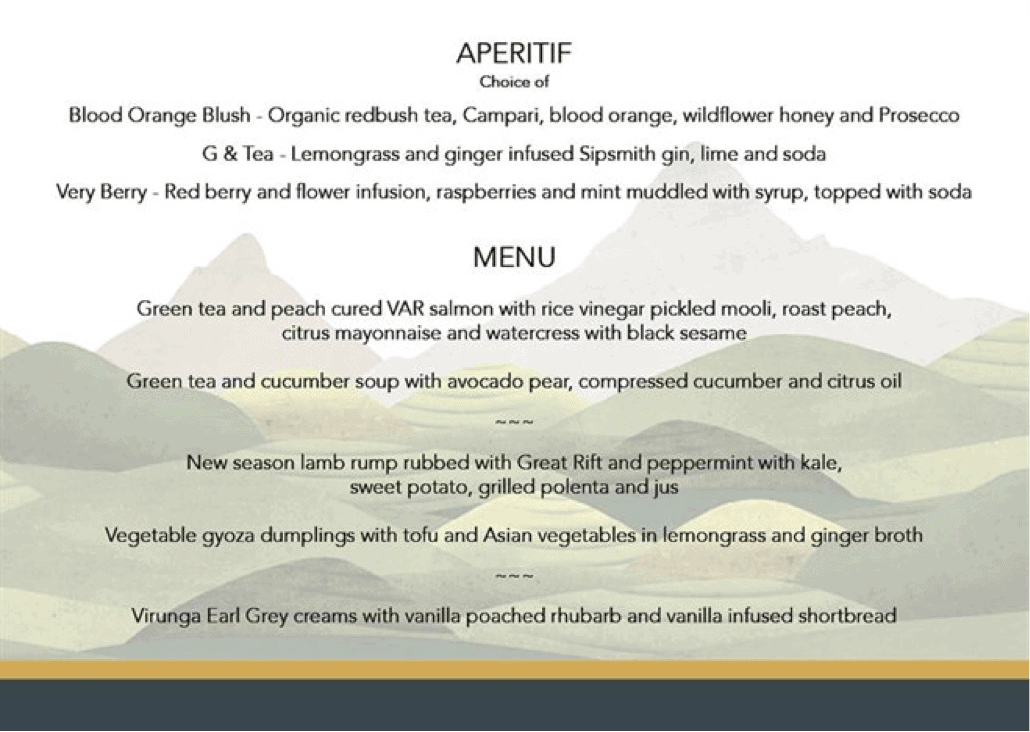 The evening includes:
A private viewing of the collection
A tea-infused cocktail on arrival
A delicious three course dinner
Featuring tea-smokes and tea flavours plus a wine pairing with each course
Tea and biscuits
Breakfast to go…
14 April, from 6.30pm
£30 per person
Booking is essential to secure your place
To book your place please visit www.dulwichpicturegallery.org