---
As part of our celebration of South Wales, we're featuring some of the wonderfully talented people that make it so special. Alastair McDougal is an artist who has a close bond to this special part of Britain. Alastair is very proud to call South Wales his home and the Brecon Beacons have long been his place of escape. We recently shared a pot of tea with Alastair to find out more and showcase his great images.
"Within 40 minutes of leaving the car park, you are above the clouds" 
What is it about the Brecon area that makes you happy to call it home? 
Having lived in South Wales for many years, the Brecon Beacons have provided my escape. Created by tectonic movement that thrust old sea beds to the vertical then shaped by kilometres-thick ice sheets, the landscape is full of drama – but it is so easy to access. Less than an hour from Cardiff and you can be in a different world.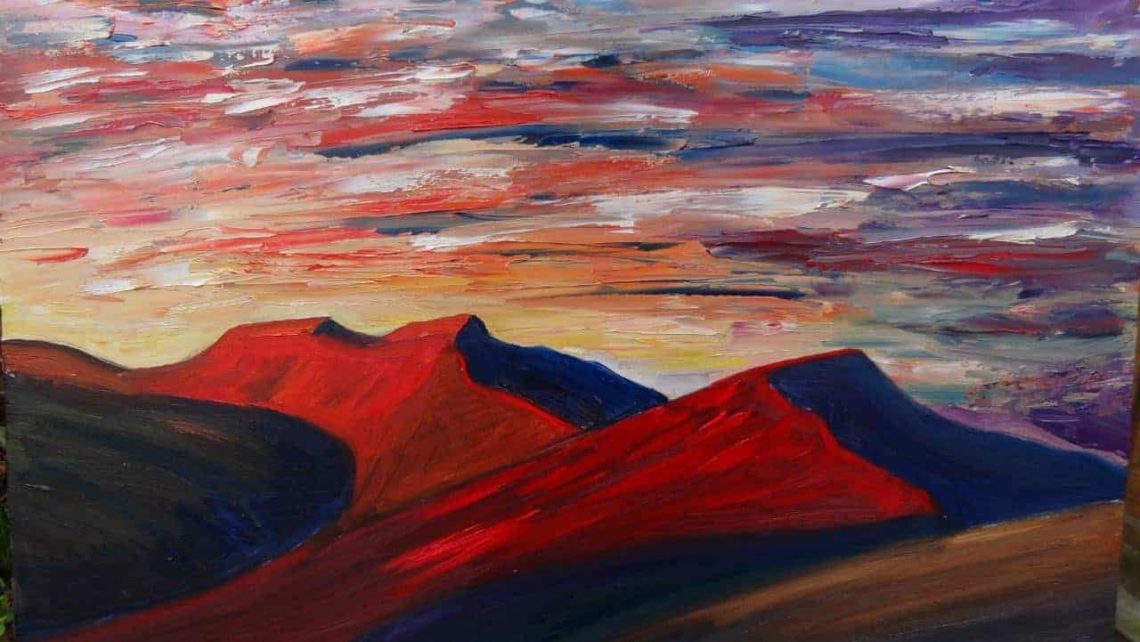 What is your favourite area in the Brecon Beacons?
While the 'Brecon Beacons' National Park is vast, more than 60 miles across and spanning over 500 square miles, my favourite is it's core, the hills where the beacon fires were lit just south of Brecon, Pen y fan, Cribyn and Fan y big. Within 40 minutes of leaving the car park, you are above the clouds.
How is your work inspired by your surroundings?
Why are people drawn to the hills? – The distances? I can look down on the Bristol Channel, or across hills to east and west, or north into the rich farmland. The light? Somehow things change so much faster when you are higher up – clouds scud across the sky casting shadows that race across the ground….. I am exhilarated whenever I go there and I want to try to bring some of that out to viewers of my paintings.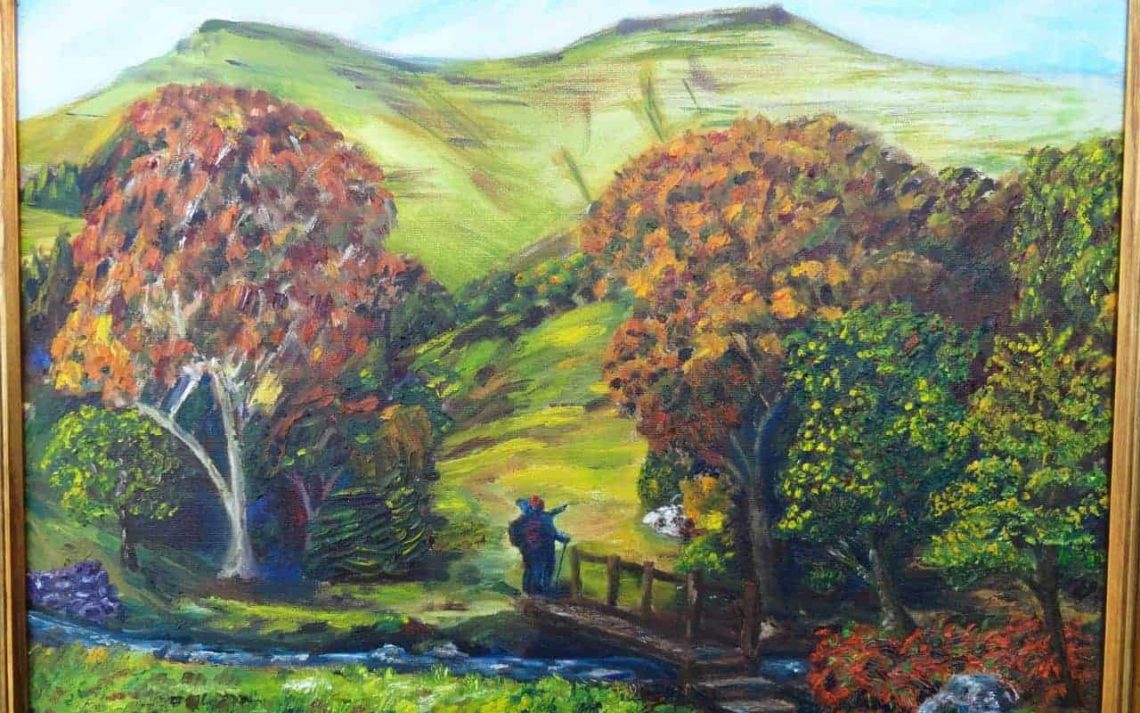 When did you start painting in the area?
When I gave up full time work and was able to spend more time in those hills, I realised that most people are chained to their workplace hardly aware of weather, sunshine or even if it is day or night outside. That was when I took on my quest to try to pass on, or to evoke, something of the exhilaration I gain from being in the hills.
What do you try to capture in your work?
It's probably true that hills are best viewed from a distance, in terms of classic landscape art, but the drama is much stronger when you are right up there.
I try both, but always with the intention of conveying some of my own excitement.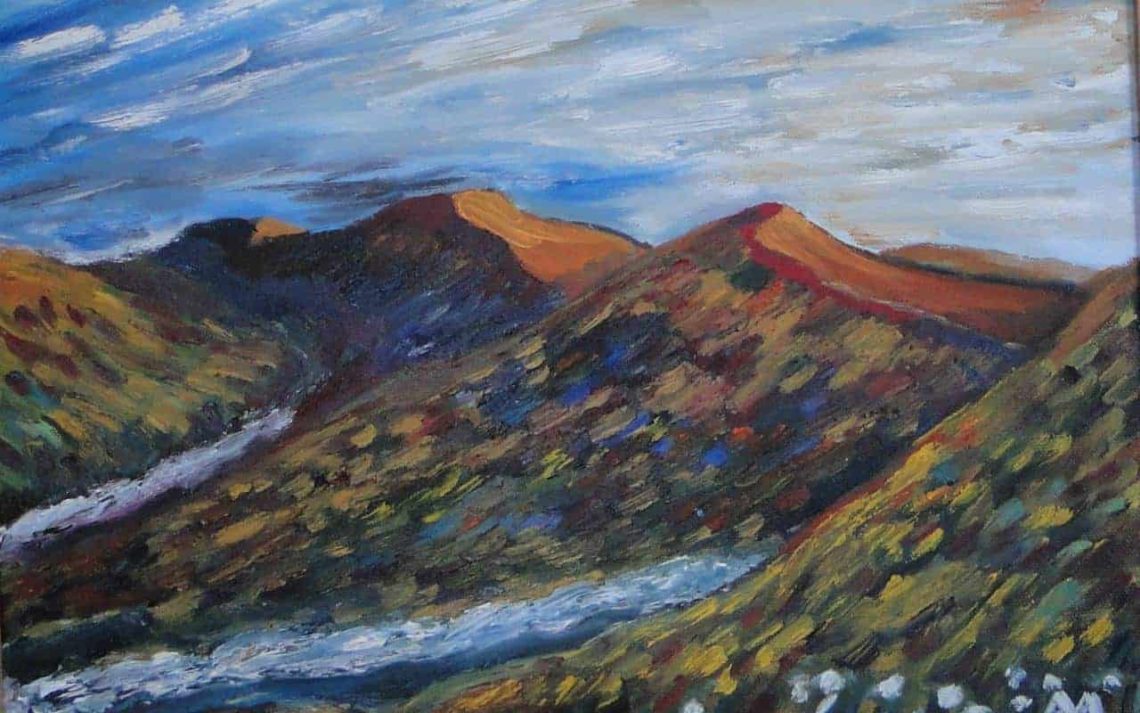 At what point of the year/season do you love the most?
Every season has its own advantages – spring bluebells, summer's light, winter sharpness, but the autumn – the 'season of mists', is exceptional in the Brecon Beacons – there is a regular phenomenon where great drifts of low cloud snake along the low contours. This is known as the 'Dragon's breath'.
Although the national park is designated as an international Dark Sky reserve, the best time in the Beacons is definitely dawn, when the sky colours and the Dragon's breath combine to create astonishing sights.
To view more of Alastair's work please visit www.beaconsart.com/