Our family heritage has been in the pursuit of perfection, in creating enriching blends, and bringing together as many full and wonderful flavours as possible. From our deliciously strong english breakfast tea bursting with brightness and flavour, to our rich and gratifying herbal teas which are packed with vibrancy and taste. This pursuit of perfection has been instilled in us through five generations, and the story begins way back in 1872 with the very first seed planted. Careful cultivation has allowed us to continue this special journey and bring vibrant flavour to all four corners of the earth.
How to pick your favourite Tea
No matter how many cups of tea you drink per day, we have the perfect blend for every mood. Perhaps you already drink four to five cups during a typical day, or you're looking to embrace new experiences within your tea routine, we can help find the right blend for you. Each one of our carefully selected teas is waiting for you to discover, packed full of flavour and ready to enjoy. What's more, if you wish to experiment and trial some of the fruit and herbal options on offer, we are the experts in selecting ingredients of the highest quality. Each and every one of our herbal infusions is lovingly crafted and designed to excite the taste buds. Tea is the most popular drink in the world, with 6.2 million tonnes produced in 2017 alone). This means that the majority of us enjoy at least one cup per day! Whether it's your early morning kickstarter, or that mid-morning pick me up, chances are you love nothing more than the perfect cup of tea within your routine. Alternatively, you may be looking for a caffeine-free unwinder at the end of the day, regardless of your reasons for drinking tea, we have the perfect blend waiting for you.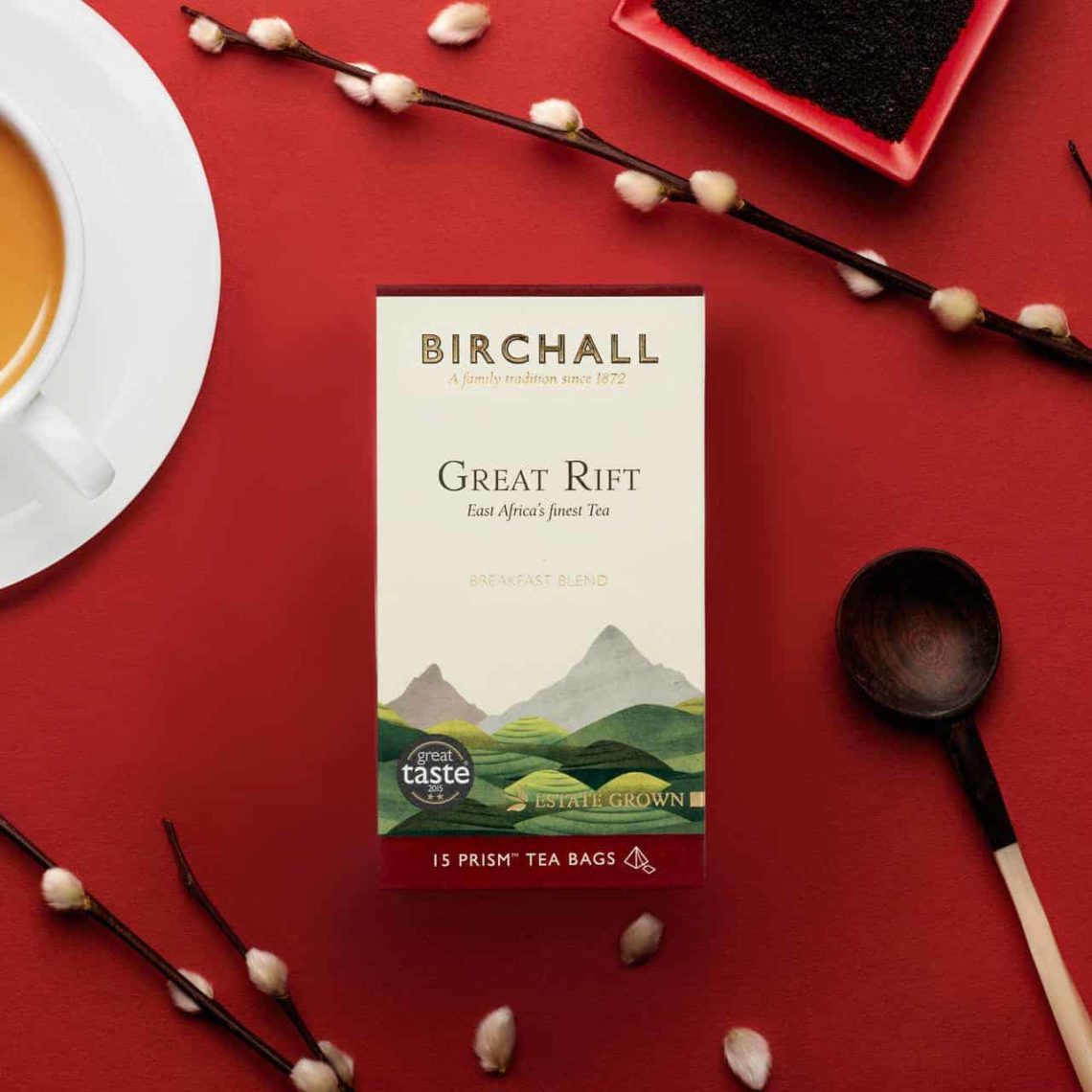 Our Signature teas
We have a large number of signature teas within our extensive collection, all of which is sourced exclusively from estates across East Africa, from Rwanda through to the Great Rift Valley in Kenya, this is where we believe the very best tea is found… Our black teas are packed full of flavour and encompass five generations of brewing expertise. If you are an unapologetic traditionalist and like an instantly recognisable cup of earl grey, or a classic afternoon brew, you will not be disappointed with our expertly crafted signature collection.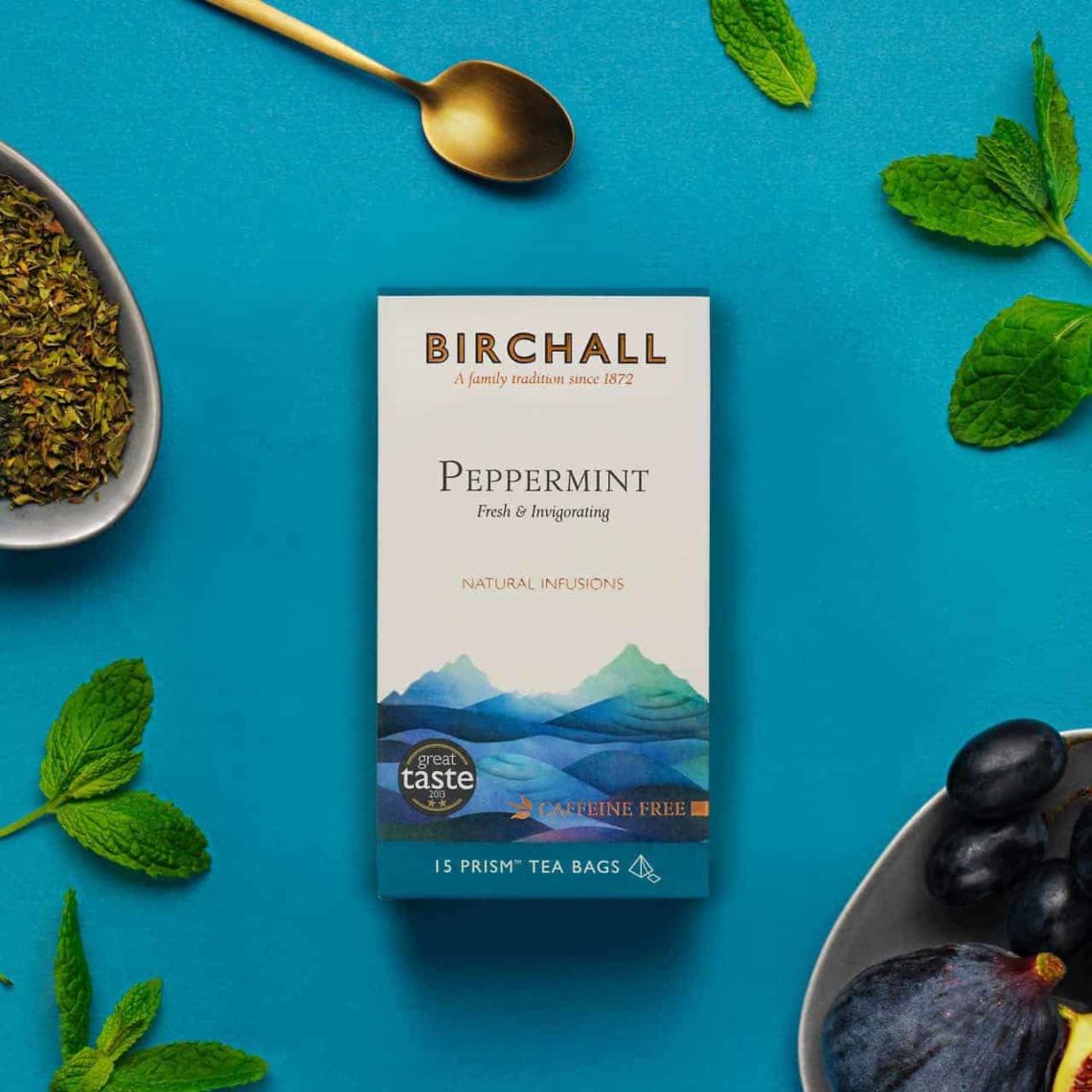 Fruit & Herbal Infusions:
Like many people around the world, there is a growing demand for tea that really packs a punch! There are many proven health benefits to drinking fruit and herbal teas. For instance, the benefits of our warming lemongrass and ginger tea is the immune system boost provided by the Lemongrass. Meanwhile, our peppermint tea is a classic herbal melody made with only the finest pure peppermint leaves. Peppermint is traditionally acknowledged to aid digestion and is even recommended by the NHS for its digestive properties. The luxurious single mint infusion is entirely caffeine-free, making it perfect as an after-dinner digestif or as a late evening refreshment.
Great Taste Awards:
With so many tremendous options to choose from, you can rest assured that you will be in for a fine tea experience second to none with Birchall Tea. Our meticulous approach to tea selection ensures that only the very best leaves are used when producing our tea. However, there is no need to take our word for it, our rich and award-winning blends have scooped 56 prestigious accolades at the Great Taste Awards. This is testament to our ongoing pursuit of perfection as we refuse to ever compromise on the quality of our flavours. Our tea collection is always 100% pure main grade black leaf tea which means no powder, dust or stalk is added. We believe that Birchall's unrivalled tea blending expertise is evident with every sip. Therefore we encourage everyone, regardless of how many cups of tea you drink per day, to join our family and embrace our unique blends and infusions. Treat yourself to a traditional option from our signature collection, or expand your tea drinking repertoire and delve into some of our wonderfully crafted infusions. Our entire collection is available to browse now, and we are positive that the right blend is waiting for you.